Rob Moshein - Austin Wine Guy
Funny, when Success breeds "amnesia"...
August 23, 2012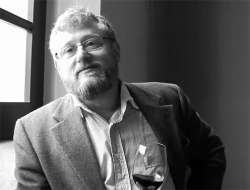 For years now, Yr Mst Hmbl & Obdt Svt has been a stalwart supporter of The Wine and Food Foundation of Texas, and most particularly, their annual "Tour de Vin" event here in Austin.
Many of you, Gentle Readers, will notice that sometimes I am not shy to politely point out the "negative" aspects of local events. I will confess, that sometimes, I will gloss over some negative parts when the overall event itself is quite worthy. Tour de Vin is one of those examples.
The early years were at times, shaky. Poor staging, sloppy management, mediocre wines and food, outside when it was too hot, etc etc. However, each year, The Wine and Food Foundation courted me and my coverage. I obliged, gladly, because the Foundation and especially Tour de Vin in Austin are most worthy. I could easily have "shredded" the event, if I chose (using a word a well respected colleague uses for negative reviews). I did not, I tried to put a postive face to the event, because it deserved to be nurtured and supported, to grow and become successful and well run.
Well, last year was that year. The event was a home run success, and I for one was glad for the invitation to attend and even more glad to write what a true success it was, and how Tour de Vin had finally evolved into the event it deserves to be.
Now, no invitation extended. Yr Mst Hmbl & Obdt Svt finds himself no longer courted, needed, or wanted. Why should I be as they clearly no longer need my support, advice, and clearly they don't feel they need YOU Gentle Readers, to learn about the event as it blossoms and thrives. Social columnists, foodies and the like are more important to them, moreso then a merely wine and Austin focused writer.
I wish them nothing but continued success. Without me. They and the event remain worthy, and sell every ticket without my help.
Godspeed to you Wine and Food Foundation of Texas. I guess you've out grown and forgotten your old friends.
Cheers,
Rob Moshein, Austin Wine Guy.