Rob Moshein - Austin Wine Guy
Cap Rock Winery New Releses.
November 25, 2012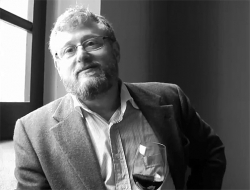 I recently had the chance to try some of the new releases from Cap Rock Winery here in Texas.

First, Yr Mst Hmbl & Obdt Svt must say, the wines are solid and decent at their reasonable price point across the board. I really applaud the fact that they are using 100% Texas grapes, all AVA in a day when so many of their competitors slack off by using grapes or juice sourced outside the state and mislead customers into thinking it is "Texas Wine".

I wanted that out front for you, Gentle Reader, to ensure comprehension that I am not biased against these wines because they are Texas. I have new rules for Texas wines the last few years.

NEW RULES: No free passes just because your wines are made in Texas. You want to be taken seriously? Fine, then you will be judged seriously. You want to compete for the consumer wine dollar? Fine, then you will be judged competitively for what else is available to the Texas consumer at your price point for quality for the dollar. If you don't like these rules, tough. You can stay a little boutique niche product for the tourists in your tasting room and local restaurants. Don't expect to show up on the wine list of a good Dallas, Austin or Houston restaurant, because, frankly, you won't get past the sommelier in charge of the place. You won't show up in anything retail other than a grocery store either. Clear? Great.

The packages on the blended wines are hugely off-putting. The single varietal wines have nice, classy and simple labels. Good job. The blends? A horse of a different color.

"Knuckle Bump"? I quite literally said the long, unprintable version of WTF when I saw it. The name alone conjures up visions of drunken frat boys drinking Keystone. " Hey Bro"… Is THAT the image you want for your product? Honestly, it would be lame enough for malt liquor in a can. For wine? For Cabernet Franc? Your marketing department should try harder to be stone cold sober when coming up with these things.

The label? A long legged cowgirl with bodacious ta-tas barely contained in her shirt, sitting on a fence getting "knuckle bumped'"? That is another WTF are you people THINKING? It looks like some nineteen year old guy in the warehouse is taking graphic arts classes at South Plains College Lubbock and you gave him a shot at drawing the thing. What are you telling the consumer with that label? Aside from, perhaps, that you find the product inside ridiculous and not to be respected, which is the clear message there. Wait, you people are NOT THINKING. That must be the answer?

Ditto for "Triple Threat" which shows three different views of three large breasted big bottomed cowgirls in micro skirts and skintight jeans. This package looks and sounds like something you are marketing to frat boys to get brain dead drunk on. Take the paint set away from Jim-Bob Jr in the warehouse already.

Does your marketing department know what a "Sommelier" is? Have you ever met the owner/buyer of a fine wine retail shop? I can only surmise that neither exists out in Lubbock and you don't get out of town much. A message from the 21st Century part of Texas to West Texas stuck in 1978: we have restaurant that serve something other than Barbecue, Tex-Mex and burgers. They often come with linen table cloths, good stemware and a person who trains, studies and works very hard to find, select and offer good wines at reasonable prices to the customer of their restaurants. They are proud of what they do and are very particular about the bottle of wine they will set down on the table with the food. They are called "Sommeliers" and Dallas, Austin, Houston and San Antonio all have a bunch of them. Some of them have national reputations and accolades. Any self respecting restaurant that takes their wine list seriously has one. (They meet every year in Dallas at an event called ""Tex-Somm". Your marketing department should stop by next year and learn something.) Trust me, no one with an Advanced Sommelier pin, or even aspirations of having one, would bother to taste the wine in those packages and certainly none would ever have the psychotic nightmare of serving it to a guest in their restaurant or hotel. Regardless of the wine inside. This is called "Making an Impression on the Consumer" with your package. Your message: This stuff is crap for teen aged boys to swill down, mix with cola and get blazingly stupid drunk and hope to pick up hot chicks and be drunk enough not to care when that doesn't happen. Seriously? We just had 75,000 out of town visitors in Austin for Formula 1 last week, half of them from outside the United States. Would you want them to take these images home representing the best that Texas is about?

I only bothered to taste them because I liked last years single varietals a lot and this years the single varietals were showing to be decent.

Now on to the wines themselves. All at about $12 retail.

Roussanne - Bingham Vineyard NV (combo of 2011 and 2010). A more acidic and mineral driven wine than the last vintage. Pleasant enough to drink, if not typical of what one expects from Rousanne. My favorite wine of this group, I would not mind spending the price for something like this as it competes with other full bodied dry whites at the price point.

Pinot Grigio 2011 - Reddy Vineyard. It is Pinot Grigio. It is rather decent Pinot Grigio. It shows some fruit, some pleasant herbal tones and adequate acidity and no sweetness. At the end of the day, it is another solid example which is price competitive for the quality in the market. Can you tell I'm not fan of PG in general? I'm not. It is white wine with training wheels that serves as the staple go to drink for most upper middle class Texas women, but the Cap Rock would please them all.

Toscano Bianco 2011 (61% Viognier and 39% Muscat Blanc). A total disconnect between label and wine for me. Toscano is the term for wine from the Tuscany region of Italy. Dear Cap Rock: I checked, they do NOT GROW VIOGNER IN TUSCANY. You are 39% correct, as they do grow some Moscato Bianco. It tastes pretty much like a fruit forward slightly sweet decent Viognier. Serve it to grandma or Aunt Sue Ellen who don't like very dry white wine.

Knuckle Bump (88% Cab Franc, the balance Merlot and Petite Verdot) Cap Rock you may not know that I am a national brand ambassador for Bordeaux wines. I love Cab Franc. I love St. Emiliion wines. Sadly, this tasted nothing like it. Thin, innocuous and without character, however also without flaw. Acceptable at the price point, if not great. If you missed the point above, ditch the lame name and even worse label.

Triple Threat (Syrah, Grenache, Malbec, 49-36-15 by percent). Another WTF, not just for the label but why are you adding MALBEC to Syrah and Grenache? You make Mourvedre, I've tasted it. It showed none of the lush fruit expected from Grenache, none of the spicy, earthy richness of Syrah, and the Malbec brought nothing to the otherwise dull party. Again, not flawed, and at only $12 is fine for the price.

Toscano Rosso (100% Sangiovese). At least you know Sangiovese grows in Tuscany. Bravo. Sadly, this tastes nothing like Sangiovese. Again, thin, astringent and rather characterless. Have somebody pick up a bottle of Monte Antico Sangiovese IGT Tuscany for the same $12 and see what your competition is.

I love your Rhone varietals. Stick with those. I made a blend in the glass from the whites and the reds that were really pretty exceptional. Play to your strengths Cap Rock, you have them. Just not these blends and labels.

Cheers,
Rob Moshein
Austin Wine Guy.