Rob Moshein - Austin Wine Guy
Can you name either the Vineyard, Winemaker, year, or even the region that beat the French in Paris for the first time at a judged wine tasting?
October 06, 2010
If you answered, as I suspect all of you, Gentle Readers, did was: "Chateau Montelena", "Stag's Leap Wine Cellar", Napa Valley or even California, 1975, or anyone named Bo or Warren -
You did not choose wisely.

In fact, anything or anyone from California and after World War One is the wrong answer!

Seventy Five years before the famed "Judgment of Paris" held by Stephen Spurrier, the Exposition Internationale of 1900 in Paris held a "Grand Prix de Champagne". All the sparkling wines were entered and judged by a panel of experts. A Gala dinner was held that evening, in honor of the Comte Chandon (yes, THAT one). After glowing tributes and toasts to the Count, the guest of honor rose with a glass of "champagne" in his hand, and at one point in his speech, he said that "this wine of such a high quality could only be made in France". Suddenly, a giant bear of a man with a beard and a huge shock of wild hair stood up and said: "I am very grateful to you, Count, for praising my wine, but it was made by me on my estate Novi Svyet, in Russia, not in France". The man was the Russian Prince Lev Golitsyn. His "Novi Svet" (New Light or more loosely "Paradise") sparkling wine had been awarded the Grand Prix at the fair, beating all the French wines, and, naturally, was being served at the dinner.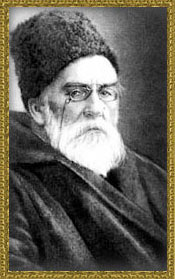 Prince Lev Golitsyn was part of one of Russia's oldest and most aristocratic families. A Golitsyn ancestor of his was, in fact, under consideration for the Throne of Russia, when Boyar Mikhail Romanov, from a less noble family than the Golitsyns, was proclaimed Tsar in 1613. He was born in 1845, and studied Law most successfully. While studying at the Sorbonne in Paris, he, like many others, became infatuated with fine French wines, and fine wines in general. He clearly was a gifted and expert student of wine and learned to become one of the leading wine makers in 19th Century Europe. One apocryphal story has it that Lev was tasting wine with another well known wine maker. Golitsyn insisted the wine had a distinct note of iron. The other man insisted the flavor was "uncured leather". They nearly came to blows. The barrel was later drained, and an iron key on a leather strap was found at the bottom.

Under Emperor Alexander III, Golitsyn was appointed the head of Viticultural Adminisitration for the Imperial properties in the Crimea. Chief among these duties was his creating the now famous Imperial winery estate at Massandra in the early 1890s. Huge deep tunnels were dug into the mountainside for aging and storage. The latest viticultural and agricultural techniques were employed and European varietals were brought in to replace the more mediocre local vinifera vines, including all Bordeaux varietals, Pinot Gris, Chardonnay, Riesling, Mourvedre, and Tokaj. Sadly, Alexander III died in 1894 before the winery was finished. His son Nicholas II was a friend to Lev Golitsyn and a patron of his wines.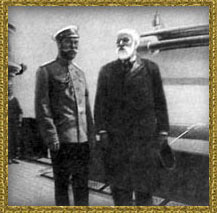 Golitsyn amassed a huge collection of the finest and most rare wines in Europe, with substantial cellars in Moscow, St. Petersburg, Paris, London, Berlin and of course the Crimea.considered by many at the time to be the largest and most comprehensive collection of wine in the world. In fact, he hosted his own Gala dinner to close the 1900 Paris exposition for each winemaker who had competed. At each guest's seat had been placed a bottle of the finest and most rare wine from that guest's country and region. A Prussian was among the guests, and for him was the following note "Since they do not produce wine in your country, kindly permit me to offer you one of the three bottles which had been given to Bismark on the day of the signing of the Treaty of Frankfurt" (This was confirmed by this Prussian to General Alexander Spiridovitch, Chief of Personal Security to Emperor Nicholas II).

Another story about Lev from Spiridovitch "One day, [Golitsyn] received the visit of a Grand Duke at Novi Svyet, who was a great connaisseur of wines, accompanied by several of his friends. The Prince asked each of the visitors to request which wines they desired to taste, as well as the exact vintage. They all tried to play a joke on the Prince by asking for the rarest wines they could think of, but they were completely astonished when each visitor received exactly the wine he had requested."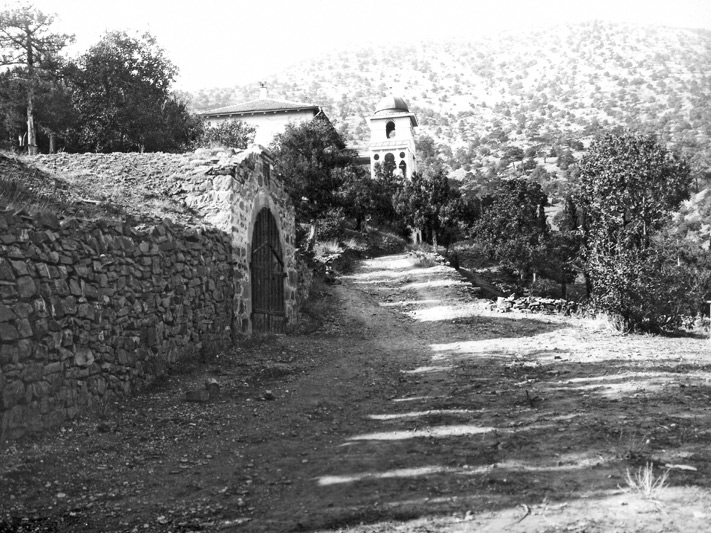 Novi Svyet

Golitsyn knew the Crimea could produce wines equal in quality to those of Europe, and set to work at Novi Svyet to create a "methode Champagnoise" sparkling wine of the best quality. In just the few short years between 1885 and 1900 he had managed to beat the French at their own game, and on their own turf. Under his stewardship, the Crimean wines became a favorite at the Russian Imperial Court, taking pride of place alongside the finest wines of all of Europe. Golitsyn's estate Novi Svyet and the one he managed at Massandra produced wines equal in quality to their European counterparts. Massandra was then a well respected producer of a Bordeaux style red blend, Port style wines and fortified dessert wines. Many of the fortified wines are still quite good today, at over 100 years old (although they sell for $5,000 per bottle!).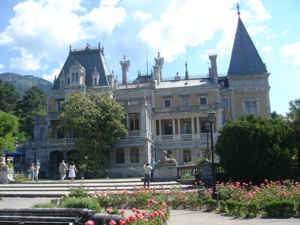 Massandra


Sadly, World War One and the Russian Revolution put an end to it all. Golitsyn in 1912, at age 67, was in failing health, and gave his prized Novi Svyet to Nicholas II. The sad truth was that Golitsyn was running low on money, and only the Imperial purse could maintain the winery. Prince Lev Golitsyn died under the care of a spinster daughter, penniless, in the Crimea in 1915. Just as well this amazing man did not live to see the utter destruction of his work by the Bolshevik and Soviet administrations, and the invasion of the Germans in World War II.

The Massandra and Novi Svyet properties are still there. They are striving to re create the excellence and work of the first great Wine Guy of the last 200 years. Prince Lev Sergeievich Golitsyn.

I toast to him every evening.

Cheers,
Rob Moshein
Austin Wine Guy.