Rob Moshein - Austin Wine Guy
2013 Best Wine Lists - Austin City Guide
February 27, 2013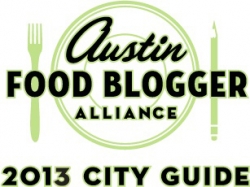 Wine: The Austin Wine Guy's Austin Wine List Guide 2013

Wine only improves over time. The same can be said of Austin Wine Lists! We continue to imrove thanks to the burgeoning talent and resources we have in Austin. Any decent local eatery has a "decent" wine list. Every Steak House in town has a strong list, although a bit repetitive by their nature, being devoted to Big Red New World wines with excellent service. These are some brighter stars in the panoply of bright spots in Austin. Below are my favorites. This list is not by any means definitive, nor exhaustive, however. If you think I've missed some place I need to try, let me know! The listing is alphabetical to avoid any implication of favoritism.

The "Genuine Stars"
The Carillon at ATT Conference Center. Somm. Patrick Jones continues to be as devoted to a small grower, high quality product for his wine list, as Chef Josh Watkins is for his food and innovative menu. A wisely chosen, broad selection is available. Patrick works closely with the kitchen to ensure a great pairing to go with the great food. I urge you to ignore the "in a hotel and on UT campus" part. It's easy in and out and well worth the trip.

Congress/2nd Bar + Kitchen. I put these together as they are sister restaurants side by side and both wine lists are under the same command. Orignally created by Austin local super-star Somm June Rodil, the list continues in its excellence. Congress' list is extensive, expansive and superb. Uniquely on a par with anything found in NYC, LA or Chicago. From a solid $45 bottle up to 1st Growth Bordeaux and DRC Burgundy with a plethora of choices in between. 2nd Bar has a superior, more casual list to go with the casual food on the menu. Both sides of the house strive to ensure the wines are perfectly paired with the seasonal changing menus.

Driskill Grill. Again, one must simply ignore the "in a hotel" thing. Young hotshot Somm Scott Ota continues to grow both profesionally and grow his list. Now ably assisted by the talented Somm. Nathan Prater, this dynamic duo have assembled a fine list of really outstanding wines, focusing on grower/producer terroir driven wines and select older vintages at reasonable prices to showcase the excellent menu. Service is ne plus ultra and both Scott and Nathan confidently pull rabbits out of hats to find just the right pairing for any palate and budget. In-room wine service is also being "kicked up" notches to provide room service diners with a plethora of fine wine choices as well. Now, how cool is that?

Paggi House. What can I say? I love this list. I love Somm. Chris McFall who created it. There is no single wine, quite literally, on this list I would not have chosen myself. The Burgundy, Bordeaux and Champagne selections are particularly noteworthy, which is dear to my heart. Fear not, however, as this list has plenty of great, perfectly chosen, selections to suit any palate. The sheer consistency and quality do not waver over time.

Trio at The Four Seasons. Somm Mark Sayre has an excellent palate and it continues to show on his list of really great, cool and sophisticated choices that parallel the same cool, sophisticated vibe of the hotel. Bonus is the half price happy hour where you can get a great glass of wine and a great plate of food for under $20! Again, ignore the "in a hotel" part, this is a destination spot for wine lovers.

Noteable, Fun, Worthy and just plain Good:

Fabi & Rosi. Tiny and exquisite, almost like a wonderful jewel. Fabulous food, in a quiet, relaxed atmosphere. The list is tiny, but well chosen. Beauty part is they are one of the very few places in town that allow you to bring your own special bottle and just pay corkage.

Fleming's. Yeah, it's a steak house and a good one. What I really like about it is the 100 wines by the glass. Focused on California, "new world" style wines, but the by the glass program offers a great opportunity to explore, experiment, or take non drinkers so you don't have to order a whole bottle by your lonesome. Some of the finest and most attentive service in town. They remember your name on the second visit!

Lenoir New to the 2013 list. Chosen by Mark Sayre, this wine list is just as charming, detail oriented and commited to innovation and quality as the food and staff are. Not a mis-step and beautifully selected to pair with the amazing food. No wonder this place gets rave reviews despite its small size.

Parkside, Backspace, Olive and June. All three places are together because they are all a team, run by Chef Shawn Cirkiel and with a common wine program. Well chosen lists, particularly strong in Italian choices to accompany really excellent food.

Swift's Attic Another new addition to this year's list. A dynamic, young vibe permeates the atmosphere and drives the perfection of the simply amazing food presented on small plates meant for sharing. The list is not huge, but is wonderfully selected by Somm. Sam Hovland (one of the proprietors of one of my favorite wine shops in town East End Wines ) to perfectly pair with the plethora of amazing food that magically appears "omakase" style on the table. Best compliment ever about this place came from a fellow Wine biz friend from Manhattan who recently visited Austin and we dined here together. She said "You could put this entire restaurant in New York City, without changing a single thing, and it would be huge." Word.
Honorable Mention
Clark's Oyster Bar This is one place where the wine list actually out-does the food itself. The prices for the wines are FAR more reasonable than for the food itself; generally only twice retail as opposed to the 3x plus that so many places charge lately. The menu is all sea food driven, and the wine list more than does the job to pair perfectly. Petit Couteau Sparkling Vouvray by the glass is a perfect companion to the fresh Oysters. One of my favorite "quirky" wines, Coenobium,( unfiltered, rustic and made by Nuns just north of Rome!) is a steal at $50 and goes amazingly with the seafood. Other stars like Huet Vouvray, Lagrein, and Pradeaux Bandol indicate the variety and depth of the yet small list of only 50 or so dynamic and "outside the box" choices. Stick with the Oysters, Cold Bar, or splurge on Caviar. Sit outside if weather permits. Avoid the rest of the menu which delivers mediocre quality at ridiculous prices (particularly the awful $30 Lobster Roll and dismal $25 Crab Louie salad) and spend that money on the fabulous wines instead. I'd have moved this place well up on the list if the food were better, less expensive, and at least tried to deliver quality for price. I was in NYC a few months earlier and had better food at far less expense there. I expect more from Austin and am pleased the wine list can acheive what the food can't here.