Rob Moshein - Austin Wine Guy
2012 Austin Wine Guide
February 28, 2012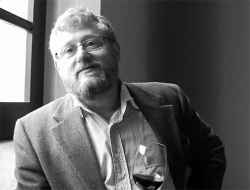 Wine: The Austin Wine Guy's Austin Wine Guide 2012

This is a fine year for the state of Wine in Austin! We are burgeoning with talent and resources. This list is not by any means definitive. If you think I've missed some place I need to try, let me know!

To Buy Wine:

While there are many places selling wine, and most do a decent job, two stand alone at the head of the class.

The Austin Wine Merchant. The most comprehensive and well chosen selection of retail wines in the area. John Roenigk and staff are knowledgeable, friendly and service oriented. Whatever you crave to drink, or want to explore wine-wise, they have the perfect bottle.

East End Wines. From the funky old Victorian Mansion exterior, to the cosy and warm interior, East End oozes comfort and style. Matt Miller and Sam Hovland curate Austin's coolest and most interesting selection of retail wines at reasonable prices. Again, their palates and knowledge are on the same par as their friendly customer service orientation. You can safely put yourself into their most capable hands to walk out with just the right bottle at just the right price.

To Drink Wine:
(in Alphabetical order to avoid any sign of favoritism!)

The "A-Team"
The Carillon at ATT Conference Center. Somm. Patrick is as devoted to a small grower, high quality product for his wine list, as Chef Josh is for his food and menu. A wisely chosen, broad selection and Patrick works closely with the kitchen to ensure a great pairing to go with the great food. I urge you to ignore the "in a hotel and on campus" part. It's easy in and out and worth the trip.

Congress/2nd Bar + Kitchen. I put these together as they are sister restaurants side by side and both wine lists are under command of our local super-star Somm June Rodil. (local joke amongst the Somm community: "oh, they announced a new Somm. award is going to be given, we have to congratulate June!"). Congress' list is extensive, expansive and excellent. Uniquely on a par with anything found in NYC, LA or Chicago. From a solid $45 bottle up to 1st Growth Bordeaux and DRC Burgundy with a plethora of choices in between. 2nd Bar has a superior, more casual list to go with the casual food on the menu. Chef David Bull and June are in daily communication to ensure the wines are perfectly paired with the seasonal menus.

Driskill Grill. Again, ignore the "in a hotel" thing. Young hotshot Somm Scott Ota has assembled a fine list of really outstanding wines, focusing on grower/producer terroir driven wines and select older vintages at reasonable prices to showcase the excellent menu. Service is ne plus ultra and Scott will pull rabbits out of hats to find just the right pairing for any palate.

Paggi House. What can I say? I love this list. I love Somm. Chris McFall (ask for his Christopher Walken impression). There is no single wine, quite literally, on this list I would not have chosen myself. The Burgundy, Bordeaux and Champagne selections are particularly noteworthy, which is dear to my heart. Fear not, however, as Chris has plenty of great, perfectly chosen, selections to suit any palate.

Red Room Lounge (expected opening late March/early April) Tex Somm of the Year 2011 Bill Elsey is in charge of one of the most ambitious, coolest, and fun concepts in Austin. Best to let him explain it in his own words. "The Red Room Lounge, located on 3rd St. in between San Jacinto and Trinity, is a unique venue located in an underground wine cellar. With a selection of over 500 wines, the wine list is one of the largest in Austin. Wine selections range from unique offerings from $20-100 a bottle to rare and collectable bottles from Bordeaux, Burgundy and California. The cellar selections at the Red Room Lounge are expansive and have been aged under ideal conditions in the on site cellar. Capacity will be around 35-40 seats and the lounge will hold educational wine tastings and private events several times a month. The Lounge also offers wines at true retail pricing for customers to buy and take home. We will have a by the glass program, offer a small selection of light fare in addition to partnering with local restaurants for small bites that will be available to purchase."

Trio at The Four Seasons. Somm Mark Sayre has an excellent palate and it shows on his list of really great, cool and sophisticated choices that parallel the same cool, sophisticated vibe of the hotel. Bonus is the half price happy hour where you can get a great glass of wine and a great plate of food for under $20!

Noteable, Fun, Worthy and just plain Good:

Fabi & Rosi. Tiny and exquisite, almost like a wonderful jewel. Fabulous food, in a quiet, relaxed atmosphere. The list is tiny, but well chosen. Beauty part is they are one of the very few places in town that allow you to bring your own special bottle and just pay corkage.

Fleming's. Yeah, it's a steak house and a good one. What I really like about it is the 100 wines by the glass. Focused on California, "new world" style wines, but the by the glass program offers a great opportunity to explore, experiment, or take non drinkers so you don't have to order a whole bottle by your lonesome. Some of the finest and most attentive service in town. They remember your name on the second visit!

Jeffrey's. An Old Austin standard, which continues to remain strong. Well chosen and really interesting wines offering something great, cool or off the beaten path for any wine lover.

Parkside, Backspace, Olive and June. All three places are together because they are all a team, run by Chef Shawn Cirkiel and with a common wine program. Well chosen lists, particularly strong in Italian choices to accompany really excellent food.

Uncorked. My favorite wine bar in town. Period. (ok, that snuck in.) Comfy cosy, like your own living room that happens to have it's own bar and servers offering great wines by the glass.

Wink Wine Bar. Darcey. What more can I say but Darcey? Great wines by the glass, in a small, noisy space overseen by Darcey's expansive personality. Just plain good fun.